The magical moon has fascinated man over centuries and centuries and centuries. And I am proud to say, I am part of the Luna-tics too! ( 🙂 )
I invite you to come on a journey with me, exploring the Moon and her energies a little closer and a little deeper.
How?  
Join us on the next Moon Healing Tale on Monday, 18 May 2015
… Be carried away,
… Receive Guidance and Support for your Goals and Intents
… Receive an mp3 that allows you to integrate the Moon Energy over the entire next Moon-cycle
supporting your Goals and Intents …. as this is what we in particular will be working on this New Moon.

https://healingwithtales.com/moon-energy-integration/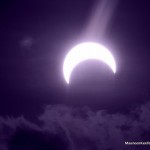 I look forward to meet you on this sacred journey
With love and gratitude,

Martina Kreiner
PS …. If you resonate with this, don't hesitate, just try it out for your SELF.
https://healingwithtales.com/moon-energy-integration/