Do you experience overwhelm as the end of the year approaches and your own Demands and Critique on your Self has increased? I remember vividly sitting in-front of a white, empty page on New Years eve wondering what to write, asking myself: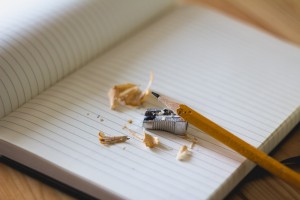 'What have I achieved? Where do I want to go from here? What are my goals?' ….Loosing some weight, finding a new job, finding a loving relationship, be happier….. Usually I ended up writing down a hurried list of half-hearted goals, which did not even survive January.
I invite you to approach 2016 in a different manner. Learn to incorporate a very easy but powerful technique used by our ancestors. In several ancient traditions we find conversations about the magical Energy starting around Winter Solstice lasting for 12 nights. These 12 nights are called 'Rauhnaechte' – ' 12 Sacred Nights'. A powerful time where energies are still and the veils between the dimensions are thinner and easier to access.  A  time were we can tap into the Universe's and our Inner Wisdom easily, and plant our Seeds, as in goals and intents, being fully supported by teh universe. As with many of ancient wisdoms we have several different accounts of when these magical days actually start. The Wisdom and Support I bring forth within this On-line Class is the inner and outer information I have been guided too. Therefore the PLANT YOUR SEEDS class lasts for 21 days, wrapping the 12 scared days and nights in creation & transformation energy. The class starts 20 December 2015 till 10 January 2016.
And I know, Christmas and New Years is a very busy and demanding time for many of us. Especially for that reason, I have created this Class in a way to support you to take time for your Self. We kick off together with a powerful Live Class on Sunday, 20 December 2015. Lifting your vibration and getting you ready for the Holiday Season ahead. Thereafter you will receive daily Emails to guide you through the class, the Holiday Season and support you to fill in your 'White Page' with meaningful Goals and Intents. The time you invest is up to YOU!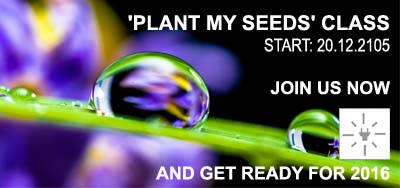 This time of year is very dear to my Heart!  I do hope, I have planted a seed within you. A seed that  makes you aware, how important it is to take time for your Self, especially when times are getting busy and hectic around you. Please, allow this seed to grow and create a different reality for yourself in 2016.
On that note, I wish you a wonderful, still Pre-Christmas Season
And I look forward to journey with you into the New Year
With love,


Martina Kreiner
PS. Come and join us for the last MOON ENERGY CALL OF THE YEAR, my gift to you …. this coming Sunday, 13 December 2016. Sign up below!
MOON ENERGY CALL AND AWAKEN YOUR INNER STAR CALL