Hello and Welcome to your Body Balance Journey!

Thank you for taking a step forward and joining your heart and mind with Healing Tales. Please make sure you read your further instructions below. Thank you!
At Healing with Tales we believe it to be very important to bring the Entirety of You, that is your Physical, Emotional, Mental and Spiritual Body in total Alignment, Balance and Harmony. These Healing with Tales Body Balance packages support the Alignment, Balance and Harmony of all your Bodies.
How does it work?
All you have to do is to open up your heart, listen to the Tales and allow the healing Energy to transmute all energies that are no longer beneficial for you. You can release trapped emotions with Healing Tales Journeys. You can cleanse and harmonize your Energy Body with the Healing Tales Balance and Harmony Journey. You can activate Love, Faith and Unwavering Trust and more with Healing Tales Activations. And please remember, by transmuting trapped emotions, beliefs and patterns that are no longer beneficial for you, you create space within YOU. This space can now be filled with your INTENTS, GOALS AND DREAMS. As you listen through the Healing with Tales Physical Health package, allow all of your Bodies to be aligned, balanced and harmonised. Allow your focus to shift from release and transformation to INTENT AND GOALS.
What is your intent and goal for the upcoming month?
What does it feel like to have reached your intent and goal? Feel it!
What does your ideal life vision look like?
To deepen the transformative Outcome make it a habit to journal all your experiences, to write down your Daily Affirmations and create a Daily Practice for yourself. To find out more about the Healing with Tales Inner Power Work and Daily Practice Tips, please visit our website: www.healingwithtales.com.

Please download your Healing with Tales Body Balance package below:
With love and gratitude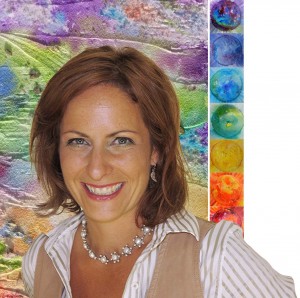 Martina Kreiner
www.healingwithtales.com
Ps… Please be mindful and do not share your purchase. Thank you 🙂

Martina's 100% Personal Guarantee!
Legal Disclaimer: Every effort has been made to accurately represent our program and products and its potential. Any claims made of actual  results can be verified upon request. The testimonials and examples used are exceptional results, don't apply to the average attendee/purchaser and are not intended to represent or guarantee that anyone will achieve the same or similar results. Each individual's success depends on his or her background, dedication, desire, and motivation.These products and downloads are non-refundable.
Medical Disclaimer: Please note that  these products and the contents therein are not meant as medical or psychiatric advice and are not a substitute for professional help or care and that Martina Kreiner is not a psychologist, physician, or other licensed health care provider. Please seek professional advice as appropriate before making any health decision. By listening to Healing Tales,  you are acknowledging that you have read and agree to the terms of service as described on https://healingwithtales.com/shop/disclaimer/ All contents of this email, program, and it's subsidiaries are pursuant to the terms as outlined and is copyright protected.