Today is one of the best days of your life. Your desire to change and succeed has brought you here. I invite you Start and Deepen you Inner Journey and find the HOME within your Self where Everything is possible. But listen closely, only YOU can decide if you want to go any further from here.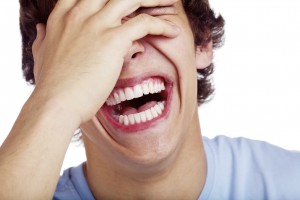 I love the metaphor 'Life swirls around ME like a huge Tornado'. A tornado consisting of Life's stories, experiences, definitions, beliefs, patterns and programs. In every moment we have the choice to react and be swirled around by life's events and situations. Or to step into the center of our individual Life's tornado. In its center we experience Inner Peace that enables us to set mindful actions towards a desired life. Within the calmness of our Tornado we will discover a perfectly shaped circle. A circle, representing the Entirety of our Being, the Connection to our Environment and of our entire Life.
I invite you to step into the center of your Life's circle and simply allow your wild tornado to swirl around you. In the center YOU will find your Inner Peace, Love and Joy. From that new vantage point you are ready to consciously create your desired life – step by step and breath by breath.
One of the most enjoyable side effects since starting my own Inner Journey is that my daily affairs do not affect me as intensely anymore. Why? Because I stop taking myself so damn important and start to detach from my life's stories.  I CHOSE TO PUT MY SELF IN THE DRIVER SEAT! I transform blocked Emotions, Patterns, Beliefs and Programs that no longer serve me. I now create my life from a Creator's Perspective and a renewed, responsible mind-set!
The biggest challenge most people face on various parts of their Inner Journey:  Fear and Doubt. I have seen so many people that feel like a victim and struggle with their life's affairs. Be it depression, illness, unhappiness, frustration, sadness, dishonesty, violence, discrimination, and accepting life just the way it is! People feeling stuck where they currently are, and just give up on all the GOODNESS they already created for themselves. STOP! NOW!

LISTEN! You are right where you should be at this moment of NOW. HERE!

Do the following phrases resonate with you?
Silently struggling with your life
Strained relationships, difficult partners, or feeling abandoned
Job  and financial strain and stress
Do you feel stuck where you currently are?
Feeling Undeserving, Unworthy and a Victim

Running the belief: 'Life is a struggle and that is the way it is'
You don't know where to start and what to do!!
If just someone would please help!
Well, this someone helping you is YOU! But I am offering YOU my helping hand!

THE INNER POWER JOURNEY SUPPORTS YOU TO:
Start and deepen your Inner Journey


Explore new possibilities and expand your consciousness
Introduce you to the 4 main subjects encountered on an Inner Journey.
The Topics of Inner Power related to your Physical, Emotional, Mental and Spiritual Health.
Topic 1: The Spiritual and Physical Body. Your Inner Journey
Topic 2: The Emotional Body. Emotions and Emotion Release
Topic 3: The Energy Body and The Mental Body. All is Energy
Topic 4: Your Daily Practice
Help you to take full responsibility of your Emotion Release
Detach from your Stories, Strengthen your Foundation and Intuition
Learn to operate from your heart space with neutrality and non-judgement
Support you to learn about about your Energy Body and how to stay Balanced and Harmonized
Align your energy for finances, career, relationships and personal growth.
Empower you to create your own Daily Practice
Learn to reprogram your thoughts and patterns with Daily Affirmations
You will not only learn about these topics but receive Tools and Support in how to use them on a daily basis
Unexpected Bonuses AND MORE…..

YOU WILL RECEIVE:
31 emails introducing you to the 4 main topics she encountered on her Inner Journey.
This includes a weekly video discussing the Topic of the week, and your downloadable files, all in a step by step easy to implement process!
Topic 1: The Spiritual and Physical Body. Activating your Inner Journey
Topic 2: The Emotional Body. Emotions and Emotion Release
Topic 3: The Energy Energy Body and The Mental Body. Energy is all There is
Topic 4: Your Daily Practice
Special Bonus 
20 + Healing Tales, Activation, Clearings and Daily Meditations

Incredibly Supportive and Information-packed Facebook group.
Unexpected Bonuses
****
CHANGE YOUR LIFE TODAY
! ****

Find your HOME within your Self where Everything is possible!
PS: Make sure you grab your seat now!!!
Legal Disclaimer: Every effort has been made to accurately represent our program and its potential. Any claims made of actual earnings or examples of actual results can be verified upon request. The testimonials and examples used are exceptional results, don't apply to the average attendee/purchaser and are not intended to represent or guarantee that anyone will achieve the same or similar results. Each individual's success depends on his or her background, dedication, desire, and motivation.