GUIDANCE PROGRAM to BALANCE & HARMONY
Segment 3:  AUTUMN TIME – Loving Gratitude:
(23.9.2015 – 21.12.2015)

Gratitude is healing to the Emotions. To create something new, or to keep receiving more of something you already have, get some paper and pens and write a thank-you to the Universe.
WHAT YOU FOCUS ON EXPANDS!
Time:                           23 September 2015 – 21 December 2015
Duration:                   Autumn Time – 3 Months
Emotion:                    Gratitude, Openness to Receive – Looking Within, Introspection
Element:                     Water
Power Animal:          The Buffalo
Body:                           Emotional Body
Topic:                          * Alignment of your Heart. Live a heart-guided life.
                                       * Practice Gratitude and Forgiveness
* Fully accept your Emotional Body, with all its blockages.
* Allow all Blockages, Beliefs, Patterns and Programs that no longer serve you to surface and transform.
* We will focus on transforming Emotional Blockages, Beliefs, Patterns
        and Programs that no longer serve you
* We will get to know and connect to our Emotional Body on a deeper level
* Your Emotions and emotional body is a powerful vehicle, let's fully use emotions to supercharge and manifest your dreams and desires..
* Your Emotions is your soul's way to experience life on Earth.
 * We will work on the Awareness how you influence your environment and the other way round. Become a conscious 'influencer' of your environment. Intensify the connection to nature
* Nurture your plans, water, love and grow them – by Action Steps
* Create/Fine-tune the life vision started in Spring and Summer-time
WHAT YOU WILL RECEIVE:

1. 1 x Personal Healing Tale ($ 197)

2. Total Balance & Harmony Process ($ 297)
*7 Day Intensive Balance and Harmony Process throughout all your Bodies (physical, emotional, mental and spiritual) with ongoing daily Energy Boosts.

3. Review of the 3 month Goal-List of the New Beginning Period
*Goal-Setting for the upcoming 3 months
4.  Every Month: (September, October, November)
*1 hr Meeting per Month. (3 meeting @   $ 197/hour)
*Suggestions for Daily Affirmations
*Flower Essence
*Power Animals and Angles for your support
*Daily Energy Boost and Work
*Stellar Channeling and Support for your Intents, Projects and Goals
Please bring your desired topic's forward, I will share what is channeled through me.
 5. Body Balance Package – Emotions ($ 47) to support you with Healing Tales    throughout Autumn.
*To harmonize your Energy Body
*To transform blocked Emotions, Beliefs, Patterns and Programs
*To fully embody your Emotional Body
*To become a conscious Influencer of your environment
6.         Unexpected Surprises

THE FOCUS:

1.      'THE CIRCLE', All life runs in a sacred circle containing our Body, Emotion, Mind and Spirit, containing all Elements, all Directions, all life within.

2.      'SPACE CREATION', We will transform emotional blockages, patterns, beliefs, programs and grids we are tied into which are no longer beneficial for you.

3.      'CREATION ENERGY'.
*We raise our awareness that we are creating our own life circumstances and take on full responsibility to what we currently experience in our life.
*The Native American Wisdom teaches us about 3 Arrows of Power, which we will get to know in more detail: The Thoughts you think, The Words you speak, and the Actions you take.
*We will work with Goal-Setting, Visualizations and Daily Affirmations .. and more.
 4.      'SACRED HEART and MIND CONNECTION', We are aware that we carry our inner power within our heart, within which we find all our answers. We need our logical mind to follow our heart to manifest consciously in our 3D World. Allow your mind to follow your strong heart.
5.      BALANCE & HARMONY of your Body, Mind, Emotion and Spirit within your physical Body and reflected towards the Environment you life in. We become aware of our important part here on Earth.
For More Information and to join please contact me on Martina@healingwithtales.com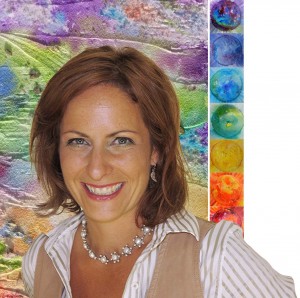 Martina Kreiner